After having the dollhouse and 2D floor plan, please open the Asteroom web editor, and enter the 2D Floor Plan section of the tour you want to edit.
You will see the Watermark function on the top-right, click it and select your icon image to upload, then you will see a new floor plan with the watermark generated.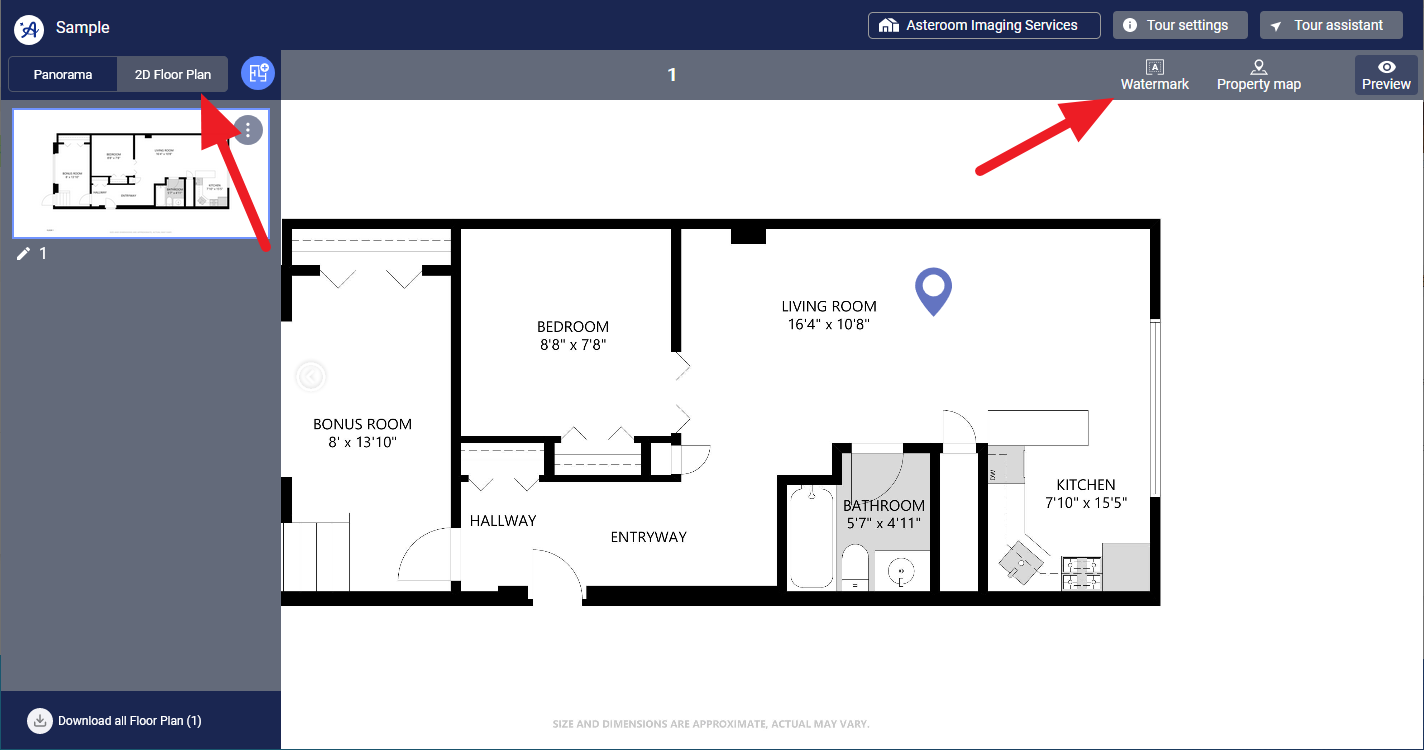 You may download the original 2D floor plan to backup and only keep the watermarked version online.