To successfully publish a 3D tour right from the Asteroom app or web editor to listings on realtor.com, a few things you should know before hand.
Rules for publishing
1. The status of the listing on realtor.com has to be active, pending or contingent.
2. The address of 3D tour must match with the listing's address on realtor.com.
Remember to include the number of the apartment, suite or unit in the address of 3D tours
Even if the listing address that appears on realtor.com is wrong, use the wrong address for the 3D tour
If the addresses don't match with each other, it will result with an error message and fail to publish to realtor.com.
Result of publishing
You will get an in-app notification of the result, successfully published or Fail to publish with error message, in 12 hours after you click the button of "publish tours to listing on realtor.com".
Please ensure you allow the Asteroom app to send you in-app notifications.
Get a "3D Tour" Badge for your listings on realtor.com
Step 1. Create a tour in the app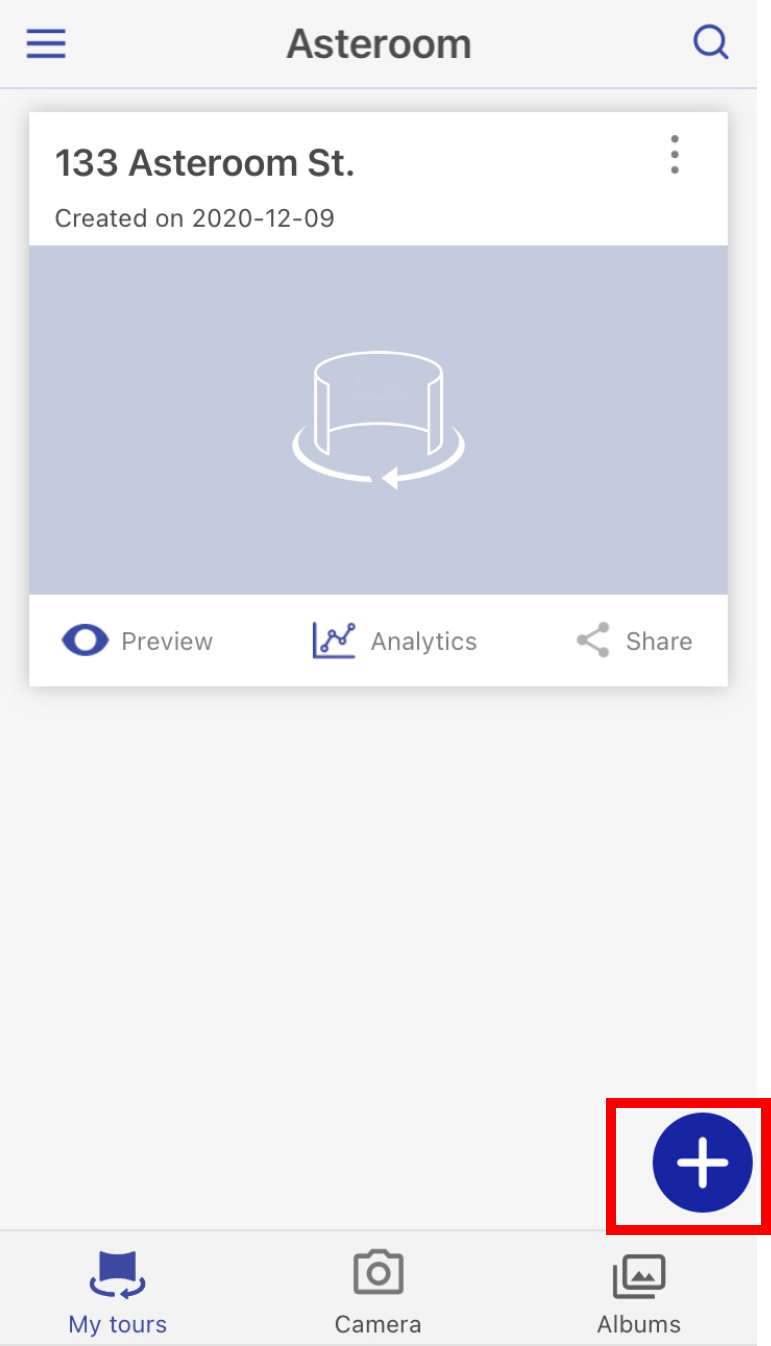 Step 2 Give a name and exact address
Step 3 Upload panoramas into the tour
Step 4. Click the share button
Step 5. Click the button of Publish tours to listing on realtor.com