1. Use HDR (iPhone 6 or higher).
2. Aim at somewhere bright in the room (such as near a window) but not directly at the brightest as the starting point for the rotation.
3. Always check the fisheye lens before shooting each picture. We recommend using the Asteroom phone case with the fisheye lens screwed to the case to avoid any issues.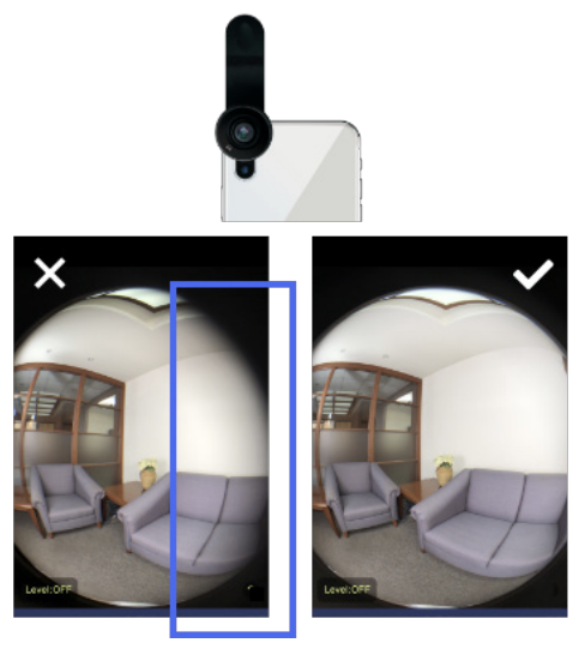 4. Make sure the phone is leveled each time before shooting: There is a "level" button located on the left side of your phone.